Co-curricular activities for enhanced learning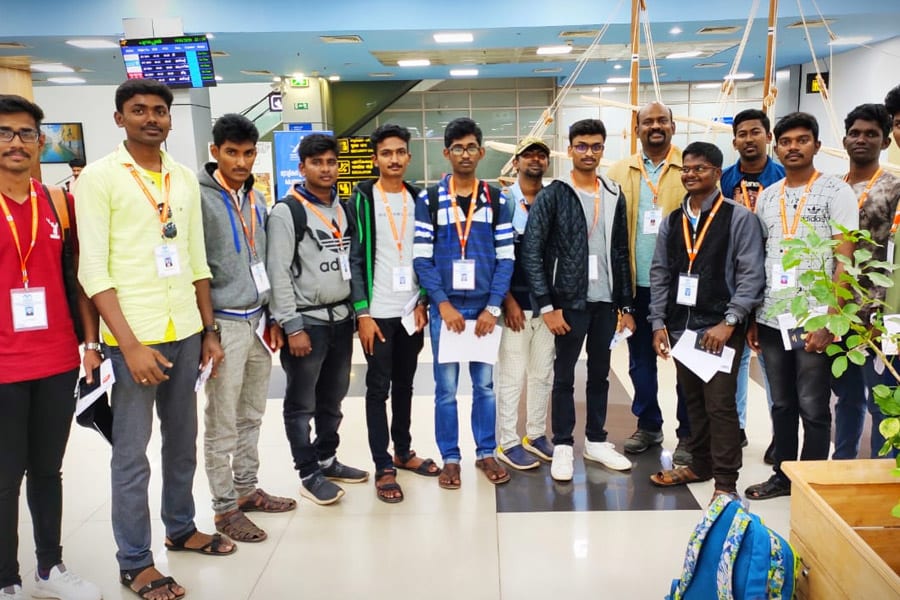 Recognizing that classroom learning requires embellishment, Mahendra Institutions have collaborated with several companies from many sectors to conduct value-added courses for students. These courses are vital for gaining industrial insights and acquiring skills through the practical application of theoretical concepts on real-world problems.
Mahendra Academy for Career Development
Mahendra Institutions are proud of the quality and diversity of opportunity provided to the students. The Mahendra Academy for Career Development provides professional courses for students to enable them to explore a wide range of career opportunities.
Interested students may attend partnered institutes for preparation and coaching for Civil Services Examinations. This will enable them to seek new avenues and also empower them to serve their country.
Moreover, Mahendra Group has also collaborated with external institutes to help prepare students for GRE and GMAT examinations which are necessary to study abroad and broaden horizons.
Mahendra Institutions have used its reputation as a platform for encouraging students into nation-building and civic awareness. The group has collaborated with the NCC to conduct firing camps, drill practices, personality development, and voluntary service programs.
The objective of conducting NCC, NSS, and YRC training for students is to instill a sense of patriotism, national pride and motivate them to serve the nation. Students representing Mahendra Institutions have participated in the prestigious Republic Day Parade in Delhi as part of the NCC contingent.
Students from the Mahendra Group routinely go on charitable drives across India to perform their duties as responsible citizens. This is an important co-curricular activity that builds teamwork, collaboration, and a broad worldview for students.