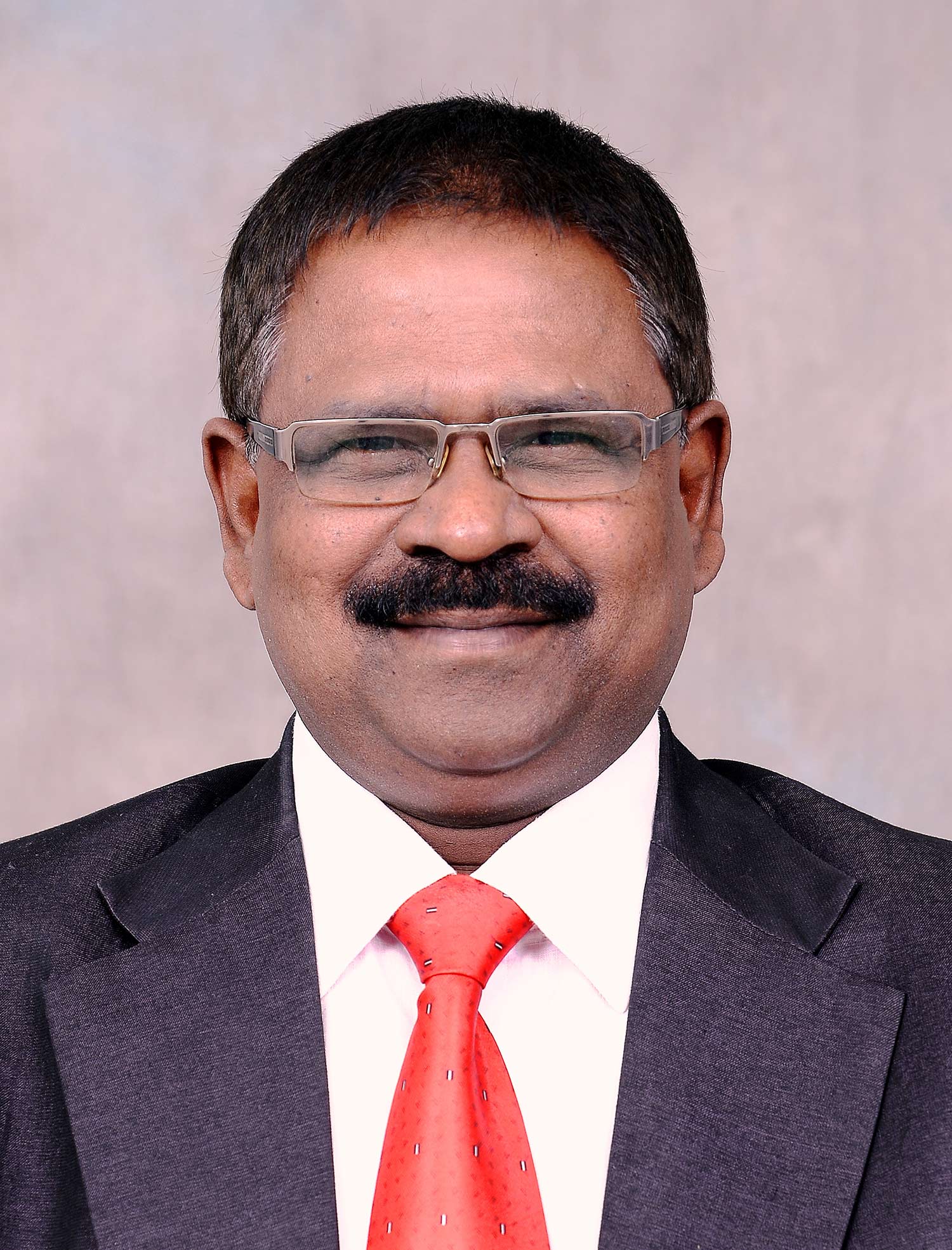 Shri

Dr. R. SAMSON RAVINDRAN

Executive Director
Dr. R Samson Ravindran serves as the Executive Director of Mahendra Group of Institutions. He has earned a Master's Degree from the esteemed Birla Institute of Technology (BITS Pilani) and an MBA from the University of Madras.
He was awarded Ph.D. for his research in the field of solar energy from the National Institute for Solar Energy, in addition to a second Ph.D. in Bioengineering from the Vinayaka Missions University.
He served on the Board of Studies and Examinations of the Directorate of Technical Education, Government of Tamil Nadu for more than a decade. He has also occupied senior roles in professional bodies such as the Institution of Engineers, Computer Society of India, Indian Society for Technical Education, the Biotech Research Society of India, etc.
Dr. Ravindran is a fellow of the Institute of Engineers (India) with the title of chartered Engineering, F.I.E & C.E (India), and the United Writers Association of India. He is also a member of the Broadcasting Engineering Society and the Biotech Research Society of India.
In an illustrious career spanning decades, Dr. Ravindran traveled to France, the UK, Germany, the United States of America, Canada, Switzerland, Singapore, Malaysia, China, and Thailand to study the mode of technical education and various Solar Power Projects.
He had been the President of the Tamil Nadu Science Forum, Salem District, and also as a National Executive Council Member in the Indian Society for Technical Education (ISTE), New Delhi. He currently holds the position of the Vice-Chairman of ISTE, Tamil Nadu. Dr. Ravindran previously served as the chairman of the Institute of Engineers, India (IEI) from 2009 to 2011.
He presented and published numerous papers in many eminent national and international journals. Furthermore, he chaired several national and international conferences on Solar Power Projects, Bio-imaging, and Telemedicine.
He authored books on Network Antenna and Propagation, Measurements & Instrumentation, Television Engineering, Communication Engineering and Communication Systems.
His career includes the role of a teacher, Head of Department, Principal, and now, the Executive Director of Mahendra Institutions.
In his official capacity, he continues to make an impact in technical education at Mahendra Institutions through a number of highly successful industrial collaborations, workshops, skill-development sessions, as well as corporate tie-ups.
He successfully guided seven research scholars and three scholars are currently pursuing their PhD.
Dr. Ravindran is the recipient of numerous awards: Three State Awards for "Best Project", "Jewel of India Award", "Best ISTE Chairman Award" (5 times), "Excellence in leadership award", "Best Project Guide Award", "Best Chapter Chairman Award" three times from the ISTE, and "Best Principal Award" from the IIEM.